Right now, Kohl's is having their annual 80-90% clearance sale all over the store!
Let me tell you, I am in Bargain Heaven!
To make their sales all that much sweeter, you can sign up to be on their email list and they will email you a $5 coupon good towards any $5 purchase!
Now, the email with the coupon takes about two weeks to get sent to you, so if you don't want to wait, folks are selling them on Ebay. You can get 20 coupons for like $1.50!
Today, I got the Talking Diego doll (from Dora the Explorer), which is normally $29.99. For some reason they had them in the clearance section for only $5.99!!!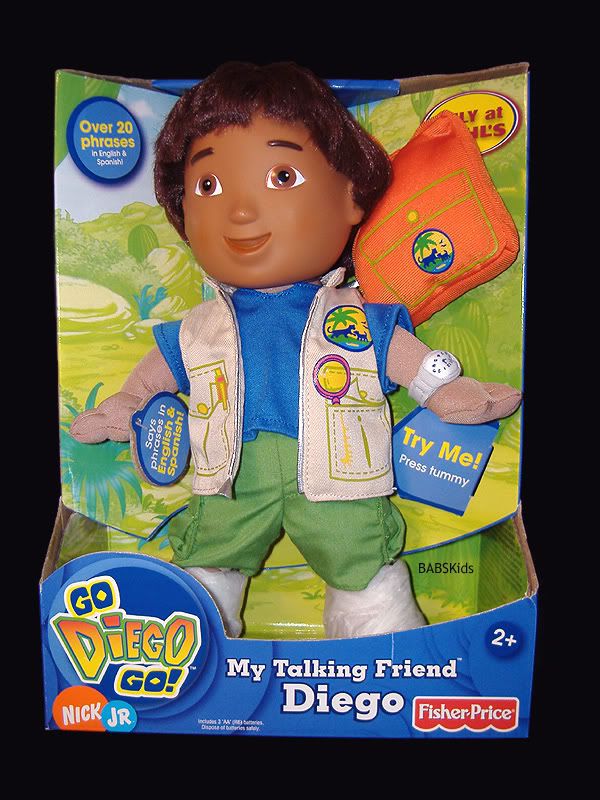 Yours truly snagged one and paid only .99 cents for it! Hello Christmas!!!!
They have TONS of stuff in the store for $5 and under! Get your coupon on and hurry over there now!