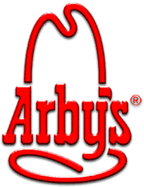 The Arby's at Short Pump IS participating in this one day only promotion!
Just walk in and say "I'm parched....fruittea me" and they will give you one of their new Fruit Teas!
The Flavors are:
Passion Fruit
Mandarin Peach
Diet Peach
Diet Blackberry

I am going to try the Diet Blackberry!
Hey---Pair this with the KFC deal and you have got an entire meal w/drink for free!