Don't forget that today is the first Saturday of the month and you know what that means! Home Depot is offering their Free Kids Workshop clinic! Today they will be making a hardware sorter for dads! Just in time for Fathers Day!





Free Ice Cream at Friendly's Today!
Don't forget to swing by Friendly's and claim your free ice cream! We do this every year as a tradition! It's only good from 12pm to 5pm, so be sure to get there between that time!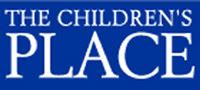 Also, the Children's Place has a ton of items on clearance online!
Here are just a few items of interest:

BOYS:The Children's Place Baby-Boys Cork Cargo Shorts - 99 cents
The Children's Place Baby-Boys Mahogany Faux-layered Polo - 99 cents
The Children's Place Baby-Boys Black Argyle Sweater Vest - $4.99
The Children's Place Boys Tusk Fair Isle Cardigan - 99 cents (size 3-6 mo)
The Children's Place Big-Boys Nitesky Sport Zip-up Hoodie - 99 cents (size 10/12)
The Children's Place Big-Boys Nitesky Sport Zip-up Hoodie - 99 cents (18 mo)
GIRLS:
The Children's Place Baby-Girls Fairy Rugby Sweater - 99 cents (6-9 mo)
The Children's Place Big-Girls Milk Graphic Tee - 99 cents (size 7/8)
The Children's Place Big-Girls Bear Graphic Tee - 99 cents (size 4)
The Children's Place Baby-Girls Reef Yoga Tee - $1.99
The Children's Place Big-Girls Julep Capri Leggings - 99 cents
The Children's Place Baby-Girls Jasmine Ribbed Velour Top - 99 cents
The Children's Place Baby-Girls Cool Striped Knit Dress 99 cents (size 4T)
The Children's Place Big-Girls Tin Plaid Pleated Skort 99 cents (size 6)
The Children's Place Big-Girls Orchid Football Tee - 99 cents (size 7/8)
PAJAMA DEALS:
The Children's Place Big-Boys Moss Bear Cub Team Pj Set 99 cents (size 2/3)
The Children's Place Big-Boys White Comfy Cotton Pjs - $4.99
The Children's Place Big-Girls Pool Comfy Cotton Pjs - $$4.99