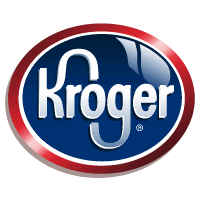 Kroger:

I LOVE summertime fruits!
This week, the sweet, ripe cantaloupe's are on sale 10 for $10!
Watermelons - $3.88/ea.
Pepsi 2-liters, 4 for $5 (.84 cents each!)
Lysol household cleaners 50% off! Pair this with one of these and you could pay only a few cents for your cleaner!
31/40 EZ Peel raw shrimp - 4.99! Normally 12.99!
Kroger Tortilla chips - $1
PACE SALSA IS STILL RUNNING THEIR TWIST AND WIN CAMPAIGN! I'VE ALREADY WON THREE TIMES AND I DON'T BELIEVE THERE IS A PRINT LIMIT!
They now have these fabulous gourmet salsa's out (my fav. is the cheese one!)! I'm picking up a couple more of these for FREE and pairing them with my $1 chips!
CLICK HERE TO TRY AND WIN! USE CODE SAL321 !



Ukrops:
Pepperidge Farms Goldfish crackers - $1/each!
Ukrops eggs- $1 each!
Pillsbury or Betty Crocker baking mixes- $1/each! (use .40 cents BC coupon from here and grab is for just .60 cents!)
Hanover Frozen Vegetables- 10 for $10!